5 - N - 1 $ 180
---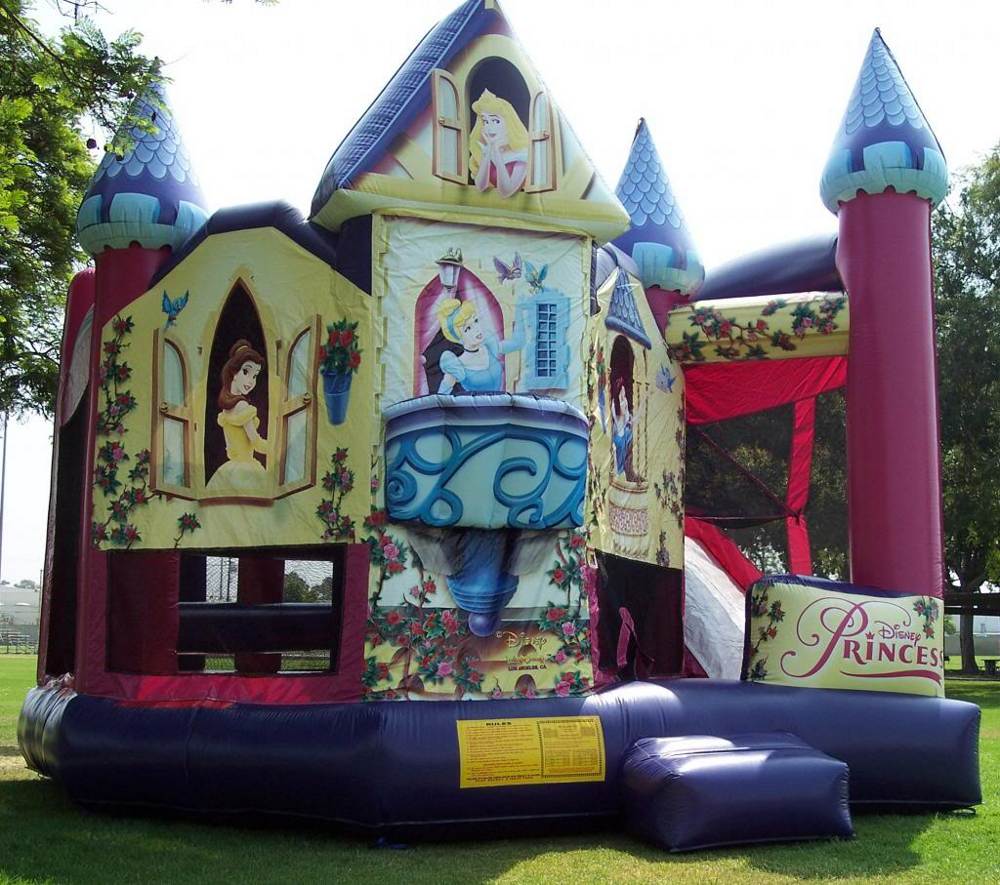 Combo Bouncer 5 N 1
---
All of our Combo Bouncer Rentals come equipped with an entrance ramp (safety step) even if not pictured.
---
ALL OF THE 5 N 1Combos offer a generous jumping area, basketball hoop, climb and slide. Balls are not included. Some of the pictures appear to show an opening on the right, which does not exist. Our units all have the newest design with one opening in the center and closed off by the slide exit for safety purposes.
---
A variety of styles are available.
---
Prices below are for up to a 8 hour rental. Additional information on rental times, as well as, other policies can be found on ourFAQ's page.
---
Delivery rates may apply. Check our Service Areasfor a list of cities and delivery fees.